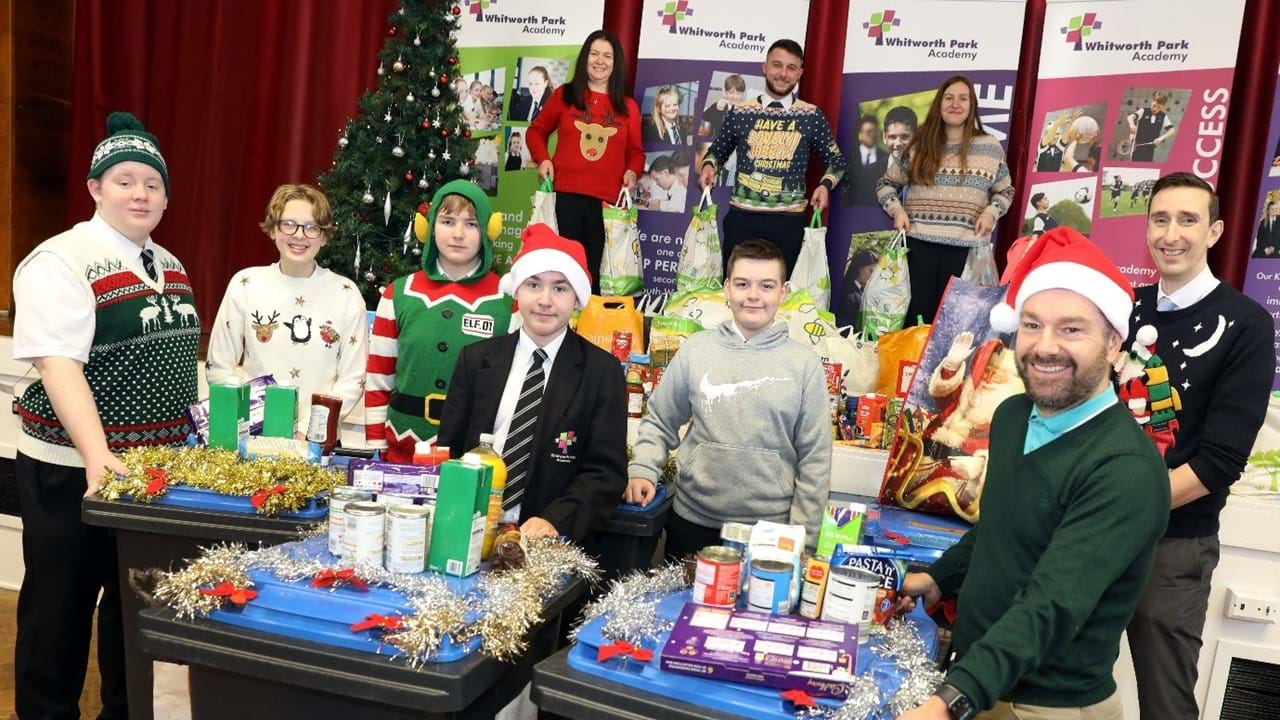 Students from Whitworth Park Academy, Spennymoor have again been campaigning for food donations to replenish stock at seven local foodbanks in time for Christmas.
Groups of students from year eight worked with local housing association Livin to create a digital flyer to encourage friends and family to donate food for those in need this Christmas. The generous donations filled five household wheelie bins and Livin employees donated over 100 additional bags of food.
All food donations will be distributed between Shildon Alive, Junction 7 in Newton Aycliffe, St Luke's Church in Ferryhill, Trimdon Community College, Cornforth Partnership, St Aidan's Church in Chilton and St Paul's Centre in Spennymoor.
Alan Boddy, chief executive said: "We are yet again delighted to support our local foodbanks with the help of Whitworth Park Academy. Good things happen when two community-based organisations that really care work together and become more than the sum of their parts. This food will make a real difference to hundreds of people this Christmas, and that really matters."
David Stone, Whitworth Park headteacher said "I am incredibly proud of the care, collaboration and leadership that the students have demonstrated in working with Livin to support those families who may be facing hardship at this time of year".
Pictured (left to right) back row: Helen Johnson (Livin Futures Manager), Zac Fletcher and Amelia Smith (Whitworth Park Academy Teachers), front row Mikey Ashdown, Lauren Wakes, Cole Walton, Alfie Lilleyman, Jack Hodgson, Alan Boddy (Livin Chief Executive), David Stone (Whitworth Park Academy Headteacher),
Our latest news