Projects We Have Funded
Growing Together in Sedgefield
We provided funding to enable a group led by our tenants to utilise an area of a nearby primary school to develop their growing project. The project supports a number of volunteers, several of whom have health issues and are benefiting greatly from being involved. The project supports them to improve their physical and mental wellbeing and enables food grown to be passed onto local foodbanks for distribution. The group has now gone on to rent the previous garage building in the town so they can develop a market garden and have linked up with Livin Futures and the local Enterprise Agency for employment and business support.
The Friends of Jubilee Fields Estate Environmental Improvements
Working with  'Friends of' group and a variety of partners we have made great progress with the path improvements that run behind Chestnut Close and Cedar Grove on the Jubilee fields Estate in Shildon. After the area had been cleared by the probation service funding from us and a number of other partners enabled the group to commission a local landscape company to re-seed and plant bulbs and flowers that will open up the area and provide a sea of colour. More works are planned later in 2021.
School Holiday Food and Activity Support
During 2020/21 we worked closely with seven different partners across South Durham continuing to fund school holiday schemes. They supported over 850 individual children across six school holiday periods. With over 6,700 packed lunches and hot meals provided along with activity packs which helped families through a very difficult time. The schemes also enabled us to provide the opportunity to access information and advice on employability and benefits.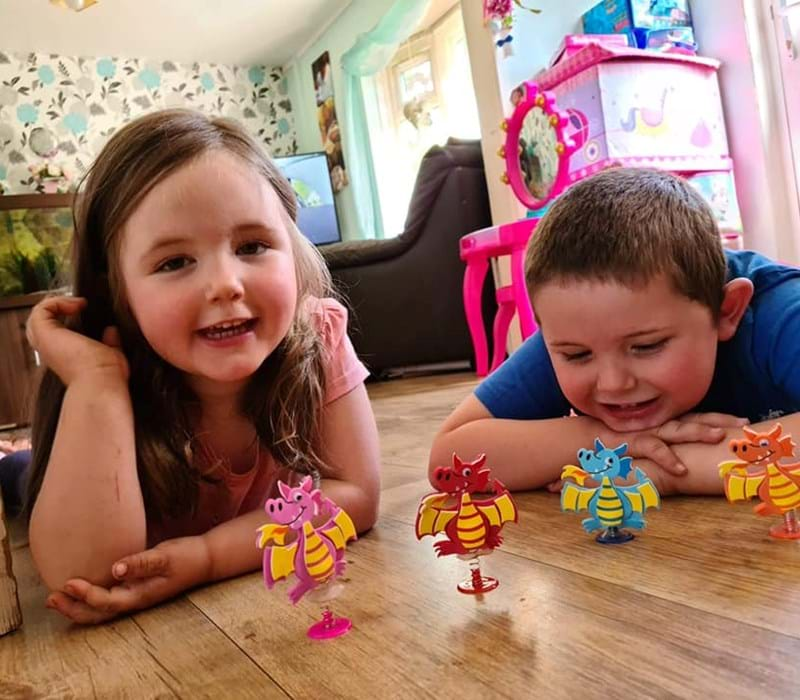 Foodbank support
In the past year, our support has helped valuable foodbanks purchase essential supplies needed to keep families and vulnerable people fed during the coronavirus pandemic. We invested £16,700 of our funding into foodbanks for which they have provided nearly 14,500 food parcels, packed lunches, hot meals and school holiday activity packs.
We also supported Junction 7, based in Newton Aycliffe, to secure £45,000 from DEFRA, the Big Lottery Fund and Durham County Council to boost their critical services for local residents. Mainly working around Newton Aycliffe, Junction 7 distributed over 50 emergency food parcels per day in the first lockdown and they continued to operate a community food collection providing 3,644 packed lunches to children.
Managing Money Better
In 2019 and throughout 2020, we worked hand in hand with Durham County Council's Managing Money Better advice service to support our tenants to reduce their energy bills by moving suppliers and tariffs.
This service offered valuable advice on how to use heating and electricity in a more efficient way. Through funding this project we supported 208 tenants to save £29,000 in total on their fuel bills.
This project will be continued into 2021.
Memory Café, Shildon
In 2019, The Memory Café at Chestnut Close Community lounge was supported by Shildon Alive and provided people living with Dementia or changes in memory the opportunity to enjoy regular social interaction with others who have similar circumstances.
The café has on average 15 attendees plus their carers, who meet the first Tuesday in every month. There was as wide and varied programme of activities with guest entertainers, crafts, reminiscing discussions, sing-a-longs, musical and picture bingo, with all of their activities being person-centred.
The cafe is currently closed in line with government guidance for the Coronavirus pandemic.