Stunning new build bungalows available through Shared Ownership in Sedgefield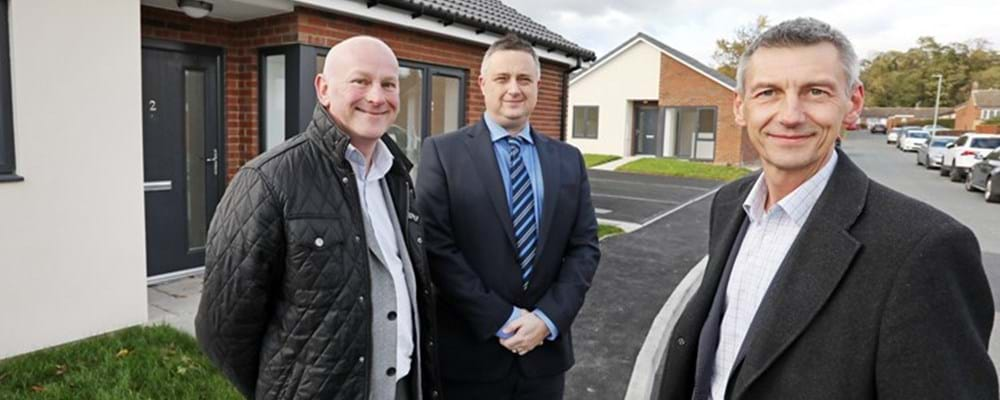 e have announced the first of our shared ownership new build homes will be available this Autumn in Sedgefield.
The split development on the South side of Sedgefield has been developed in partnership with Tolent Living.  The two sites located at Ruddick Mews and Wykes Close offer six high quality two bedroom bungalows available on a Shared Ownership basis in a convenient, village centre location.
The bungalows are part of a three-year development programme which commenced early 2017 to build 270 much needed new homes across County Durham and Darlington. The overall £23million investment will deliver two and three bedroom homes including designated older persons accommodation as well as family homes.
Sean Brodie, executive director of finance and development said; "this particular development provides an affordable solution for those who want to own a bungalow in a prime location, enabling them to live in a home they love for many years to come."
Chris Price, construction director, Tolent Living said: 'We are delighted to be working with Livin to build great quality homes across Durham.  We are passionate about supporting local communities and this development will most certainly prove popular due to the quality of the homes and incredible opportunities made available through shared ownership"
For more information on these homes and more visit livin.co.uk
For a discussion about Shared Ownership please contact 01388 424673 or email sales@livin.co.uk.