Local housing provider shows its colours for Bradley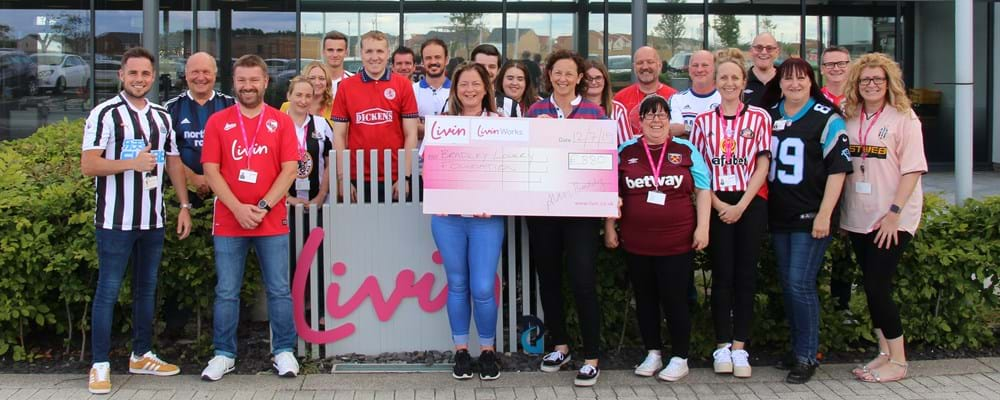 A day of fundraising took place on Friday 12 July in memorial of Bradley Lowery who sadly passed away in 2017.  The day coincided with the Bradley Lowery Foundation's annual memorial week, held to raise awareness and valuable funds for children who are fundraising for treatment or equipment they cannot access on the NHS, and in need of support. 
Our employees took part in the 'Cancer has no colours' event by coming to work in their team colours or a colour of their choice.
Overall £440 was raised on the day through various fundraising activities and Livin matched this totalling £880.
Alan Boddy, executive director of housing and operations said: "our employees took Bradley to heart and supported him all the way on his brave fight.  We previously raised over £4,000 for the charity and wanted to continue to support its work in helping to reach those who most need their support"   
Lynn Murphy, head of fundraising and communications said:  "On behalf of the Bradley Lowery foundation I would like to say a huge thank you to Livin and well done for raising the fantastic amount of £880. All funds raised for our annual cancer has no colours event goes towards supporting lots of families who are fundraising for treatment or equipment not available on the NHS. Just like last year we are overwhelmed with the amount of support we have received for this annual event and because of businesses like Livin we can continue supporting so many families in need"