Annual Report 2019/20
Welcome
Welcome to the 2019/20 Annual Report to Tenants. This year's report reflects feedback from you, our tenants, and notably contains the local offers you told us were important to you. The report also sets out a clear picture of how we have performed, again with a focus on those services that matter most to you.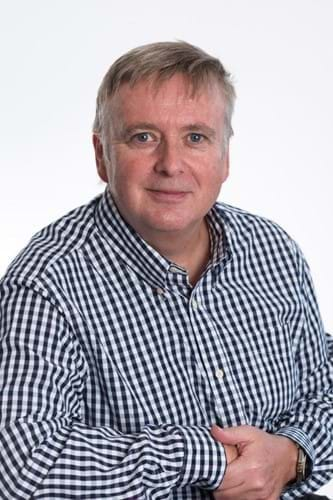 Colin Steel
Chief Executive 
We have worked hand-in-hand with you over the year to improve services and to deliver Plan A, our strategy for further improvement. In particular, I am pleased to report back to you how your valued feedback has helped us to shape and improve services. Some snapshots of what you told us and how we responded are woven across the report in the 'We Listened, We Acted' sections and demonstrate how valued your views are. During the year we welcomed Sheila Rooney, a Livin tenant onto our Board and Sheila has hit the ground running, directly helping us to shape and improve our services through tenant insight.
Throughout the report you will see many examples of the great work we have done in the year and I am proud of what we have achieved. We invested significantly in improving your homes, spending £9.7million on repairs, £4,.6million on home improvements and £18.1million on building and buying new homes and the compliments and satisfaction levels as a result of this investment provide assurance that we are continuing to improve homes, communities and lives.
Importantly, and in response to a loud, clear and consistent message from you, our most vulnerable tenants were able to access improved housing support from our new specialised team enabling them to continue to live independently in their homes. We were able to help tenants in need of financial support with extra benefits and grants, we expanded our Livin Futures employability service and supported many tenants into jobs and we made in-roads into improving many of our open spaces.
As we look to next year we have exciting plans to develop our approach to making homes more energy efficient and to remodel many properties into future-proofed, modern and efficient homes. Next year will also see us further improving our digital services and embarking on our Planet A journey as we aim to reduce carbon consumption across our services.
As we enter what is going to be a challenging year due to Covid-19 we will strive to continue to deliver our vital services whilst also providing much needed personalised financial, employment and tenancy support to those who need it. We look forward to working with you as we continue our commitment to listen and act upon your feedback.
Performance