Looking After Your Home
We aim to make all our homes comfortable, safe and welcoming places to live. 
Reporting repairs
Our repairs service is available to help you to keep your home in good condition. Most repairs are included in your tenancy and can be reported or booked online.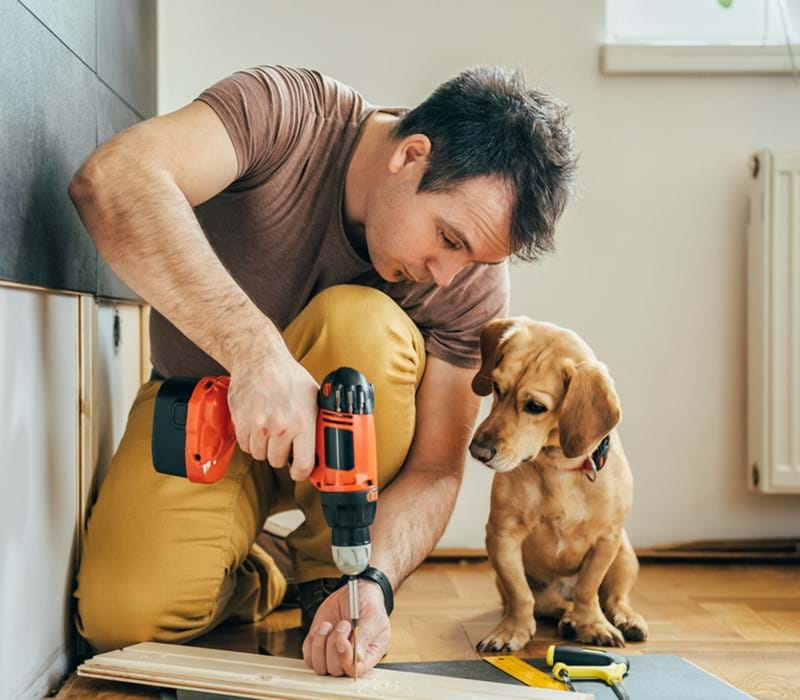 Making alterations to your home
If you wish to carry out improvements yourself, you should first get in touch to make sure that we have agreed in advance to the alteration. Certain works also require building regulation approval and planning permission, and our staff can advise on this.
All works should be carried out by suitably qualified contractors, and should you later decide to move out, you may be required to leave any fixtures or fittings you have installed or reinstate the original fittings.
To apply for permission to alter your home, just get in touch, giving full details of the work you intend to carry out.
Home improvement scheme
Our home improvement scheme runs each year and aims to make sure that our homes are high in quality and provide a safe and welcoming environment for you to live in.
If your home is scheduled to have improvements carried out this year we will be in touch to let you know the next steps. Your health and wellbeing are our priority and we will continue to closely follow the most recently published government guidance, taking all necessary precautions to deliver our services safely.