Equality, Diversity and Inclusion (EDI)
As a landlord and an employer, we provide services and offer employment opportunities equally to everyone. 
We are committed to treating customers fairly regardless of race, ethnic origin or nationality, religion or belief, disability (whether mental or physical), age, sex, marital or family status, sexual orientation, or transgender status, and we recognise the benefits of employing a diverse workforce.
We carry out Equality Impact Assessments to assess the impact our services, procedures, projects, policies, functions and decisions might have on different groups of people. In 2019/20 we carried out 17 Equality Impact Assessments and the results from these assessments helped us to improve our communication and tailor our services.
Our Legislative and Regulatory Responsibilities
We must meet the responsibilities set out in the Equality Act 2010, Public Sector Equality Duty and Regulatory Standards.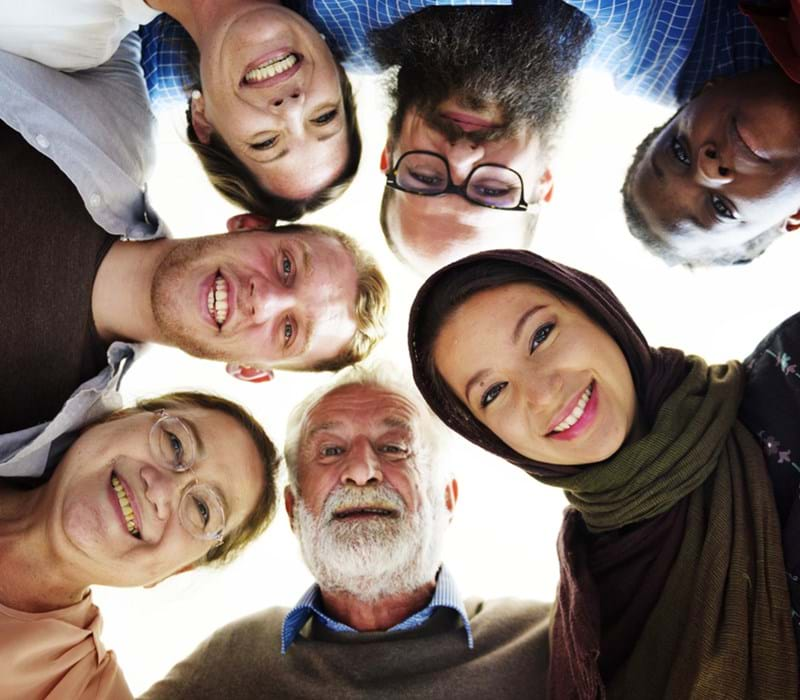 Our Equality Diversity and Inclusion Policy
We have set out our principles, values, and commitments to EDI in a policy ensuring compliance with relevant legislation and promoting good practice. Our Policy was reviewed in 2019 and developed in consultation with customers.
Our EDI achievements in 2019/20
Launched our new website built with improved accessibility.
Developed our Tenant App with self-appointing repairs for minor aids and adaptations.
Improved the recording of disabilities and long-term health conditions in our key systems which improved how we adapt services to specific needs.
Delivered health and wellbeing projects in partnership with our community partners (including Memory Cafés, Mental health groups, support projects for young people with a disability and their families, and support projects for tenants with hearing impairment/deafness).
Worked with community partners to offer support to those who are socially isolated.
Introduced specialist support for those who are older or vulnerable.
Introduced specialist advice and support services for those who are older or have dementia.
Reviewed the response times for aids and adaptations to make them quicker.
Completed 774 aids and adaptations to help those who are older or vulnerable keep their independence.
Completed 141 major adaptations and 638 minor adaptations to prolong independence in the home.
Built a further 32 new homes to meet the needs of older people including 14 bungalows and apartments in Ferryhill and 18 bungalows and apartments in Newton Aycliffe.
Our planned EDI work in 2020/21
Introduce a new LiveChat facility with a built-in translation feature for our website and app.
Ensure those with protected characteristics have an opportunity to engage in our customer voice activity.
Develop our offers on mental health and dementia services, social isolation and domestic abuse.
Work with community partners to offer support to those who are socially isolated due to age or disability.
Provide accessible learning opportunities to those who have disabilities and offering training to help them become digitally enabled.
Continue our two-year pilot of digital technology in 15 homes for our older and vulnerable tenants to monitor heating usage and help keep their fuel bills as low as possible.
Target those who are disabled to help access employment opportunities.
Redesign our existing empty properties to offer accommodation suitable for older and vulnerable people.
Change our Aid and Adaptations service to improve our offer to those who use a wheelchair and those who have a sensory impairment.
Change some of our low demand one bed bungalows into two bed larger bungalows designed to maintain longer-term independence.
Build new homes, including apartments and bungalows to meet the needs of older people.
If required a full translation service can be provided upon request.
Any feedback or complaint relating to discrimination or unfair treatment during service delivery will be handled in accordance with our Procedure for Handling Customer Complaints and Feedback.
If you would like more information about our approach to Equality, Diversity and Inclusion, or would like to tell us about your experiences, please contact us.