Christmas cheer for the people of Newton Aycliffe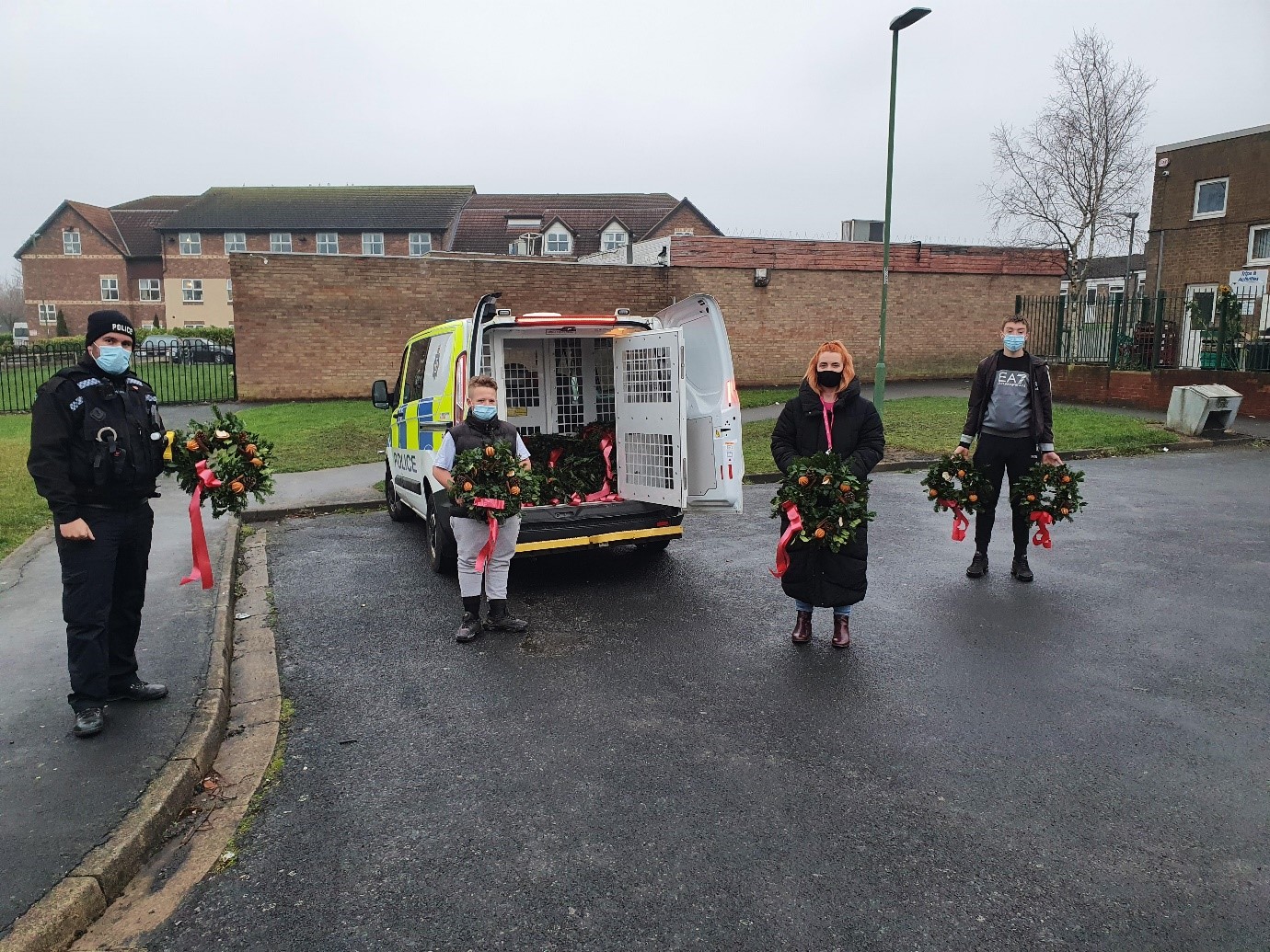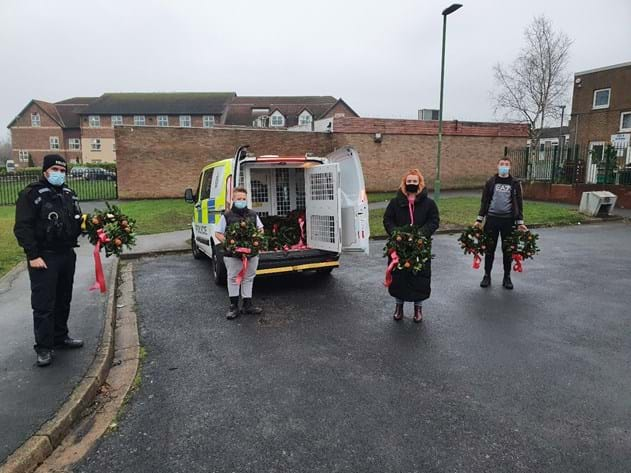 Community partners and young people of Newton Aycliffe get together to bring Christmas cheer to the people of the Western estate, Newton Aycliffe.
Local housing association Livin and the Newton Aycliffe Neighbourhood Police team have been working with the young people of the Western estate to respond to recent anti-social behaviour complaints.
They have put together a joint 'people and places' project to improve the lives of those living on the estate and also to improve the physical estate.  Over recent weeks they have spent time speaking to the young people causing the anti-social behaviour, who have highlighted they want to change and get involved in projects where they can make a difference in their communities.
With funding from The Western Estate Community Partnership, the first project took place on Sunday 29 November with the help of Thinford Nurseries.  The young people designed and delivered 50 Christmas wreathes as an apology to the community for their behaviour.
One young person said: "it feels really good to be doing something nice" and another said: "we are very sorry for all the anti-social behaviour around the estate. We have created the wreaths for you and your family to say sorry. We are trying to stop this and we are really sorry. Going forward we are wanting to work together to improve our behaviour and try and make a real difference in improving our community".
Graham Darby, strategic head of housing said: "This is a difficult time for all residents and particularly for young people in our communities. This has been a really positive way to improve relationships between neighbours on the estate and is testament to great partnership working between the community and a range of agencies."
Pictured left to right: PC Welch (Newton Aycliffe Neighbourhood Police Team), Billy Dinsley, Lianne Steed (Livin community regeneration adviser), Wayne Hodgson