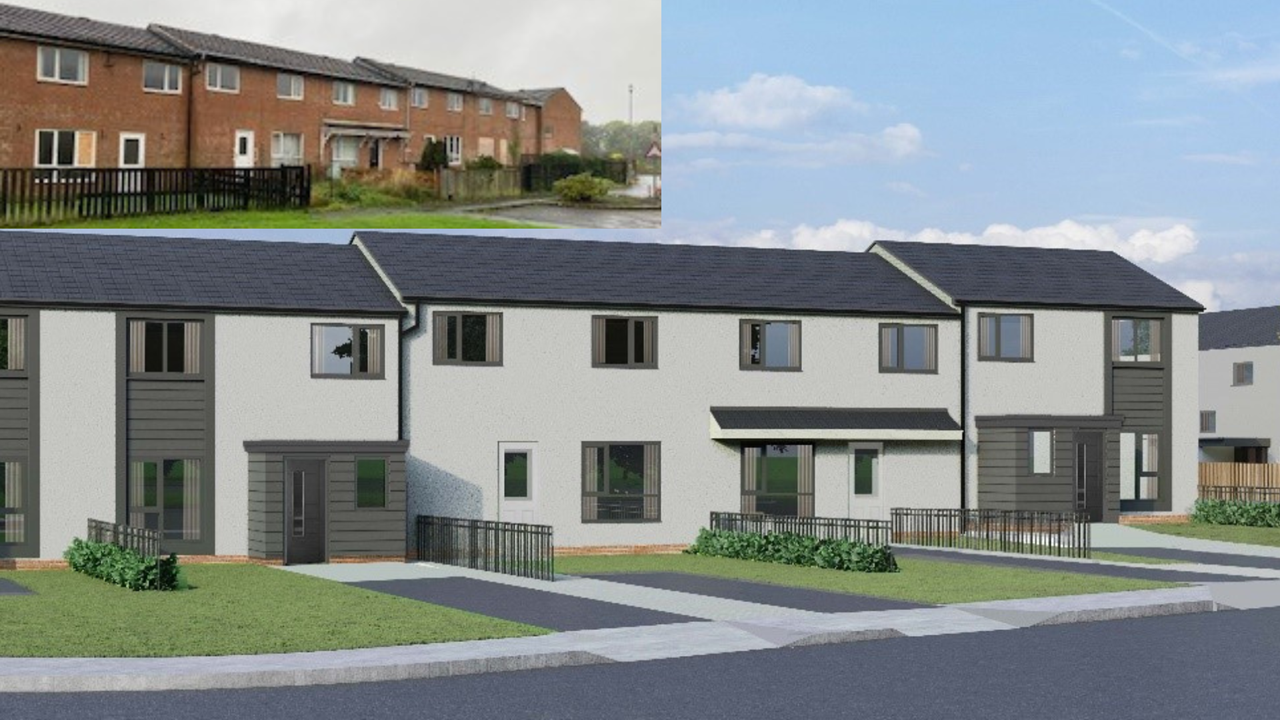 Local housing association Livin, has confirmed its £6million regeneration scheme at The Courts on the Jubilee Fields estate in Shildon will start this year.  
The scheme is part of Livin's placemaking approach, which brings together the local community, partners and stakeholders to address estate wide issues through a range of interventions including: physical changes to houses, environmental improvements, community cohesion activities, employability support, money advice, and sustainability measures. Following Livin's award winning regeneration scheme at York Hill in Spennymoor, homes at the Courts will be made more energy efficient and economical to heat and will make a positive contribution to Livin's target to achieve net zero in its operations by 2050.  
Through extensive engagement with tenants, residents, owners, private landlords and stakeholders, designs have been agreed that transform the appearance of the estate through: introducing private garden spaces; providing allocated parking; converting unwanted flats into spacious family homes; and creating an improved estate layout.   
Mears Group are the partner organisation delivering the scheme which will take place between November 2021 and Spring 2023, creating 20 homes for rent and 15 homes for sale available in phases.   £150,000 funding has also been secured from Homes England to contribute towards the conversion of 20 flats into 10 fully accessible larger homes for families with mobility or care needs.
Alan Boddy, chief executive said: "Our placemaking approach is a proven way of addressing issues on estates, balancing investment in existing and new homes and addressing community needs and aspirations.  Through listening to our tenants, local residents and through working with our trusted partners we have designed a £6 million scheme that transforms homes and lives and creates an estate that is sustainable and fit for the future."
The Courts, Shildon