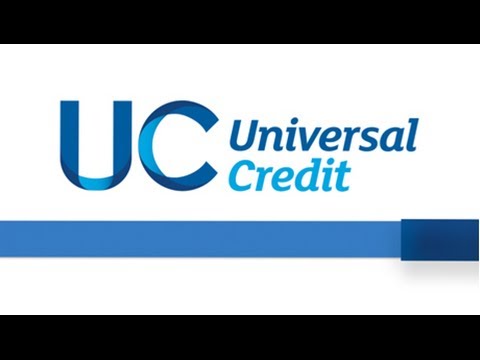 Universal credit UC
Universal Credit is a new single payment introduced by the government for people who are looking for work or on a low income. It replaces a number of other benefits including Housing Benefit, Income-based Jobseekers Allowance, Income-related Employment and Support Allowance, Income Support and Child Tax Credit and Working Tax Credit.
From Monday 21 September 2015 in County Durham single people making their first application for job seekers allowance will claim Universal Credit instead.  The Job Centre will advise you of this.  Universal Credit is a single monthly payment, paid directly to your bank account.
As part of Universal Credit housing benefits will be paid directly to you rather than the current system of payments going direct to your landlord. This means you will need to manage your own rent payments making sure your rent is paid on time and in full each week.
Eventually Universal Credit will be rolled out to everyone, so even if you are not going to be affected in September you need to start making plans now.
There are a number of things you can do now to start preparing for Universal Credit:
If you would like help with any aspect of Universal Credit please speak to one of our Financial Wellbeing Advisors on 0800 587 4538 or email financialwellbeing@livin.co.uk
How to apply
Important things you'll need before you start your Universal Credit claim
It should take 20 to 40 minutes to complete your claim, but could take longer.  Your session will time out and you'll have to start again if you're inactive for more than 20 minutes.  You cannot save your application and return to it later.
Before making your claim you will need to have the following available:
your postcode
your National Insurance number
details of the bank, building society or credit union account you want Universal Credit paid into
your rent agreement (if you have one)
details of your savings or other capital
details of any income that's not from work, e.g. from an insurance plan
details of any other benefits you're getting
You might also need these details for people who live in your home, e.g. your partner. 
The Department for Work and Pensions can explain everything you need to know about Universal Credit, including a link to apply online at www.gov.uk/universal-credit  Alternatively, contact the Universal Credit Helpline on 0345 600 0723 or Textphone 0345 600 0743.
Local job centres
If you need help completing an application, you should contact your Jobcentre Plus office accessible at the following locations :
Bishop Auckland Job Centre Plus
24 Market Place
Bishop Auckland
Durham
United Kingdom
DN14 7NX
Telephone: 0345 604 3719
Textphone: 0345 608 8551
Spennymoor Job Centre Plus
Barnfield Road
Spennymoor
Durham
United Kingdom
DL16 6ND
Telephone: 0345 604 3719
Textphone: 0345 608 8551
Peterlee Job Centre Plus
Hatfield House
St Cuthbert's Road
Peterlee
Durham
United Kingdom
SR8 1PB
Telephone: 0345 604 3719
Textphone: 0345 608 8551
Durham Job Centre Plus
Elvet House
Hallgarth Street
Durham
United Kingdom
DH1 3BP
Telephone: 0345 604 3719
Textphone: 0345 608 8551
Frequently asked questions
Why is the system changing?
Universal Credit aims to make the welfare system simpler. It replaces sixbenefits with a single monthly payment if you are on a low income or out of work. Universal Credit aims to make it easier for you to move into employment and to take short-term or part-time work which may lead to longer term employment.
Which benefits are not included in Universal Credit?
The following benefits are not included within Universal Credit payments:
Council Tax Reduction
Child Benefit
Contribution-Based Jobseeker's Allowance
Contributory Employment and Support Allowance
Statutory Sick Pay
Industrial Injuries Disablement Benefit
Disability Living Allowance
Personal Independence Payment (PIP)
Bereavement Benefits
Carer's Allowance
Statutory Maternity Pay and Maternity Allowance
War Pensions
Who will be able to claim for Universal Credit?
Universal Credit is a 'working age' benefit available to people who are on a low income or are out of work.
To claim you must be aged between 18 and 60 years six months and satisfy other criteria.  Universal Credit is being introduced in stages. When it affects you will depend on your personal situation, where you live and any benefits you currently claim.
The Department for Work and Pensions (DWP) is responsible for managing Universal Credit and not the council.
To find out if you can make a claim, and for the latest information, visit www.gov.uk/universal-credit
REMEMBER: You don't need to do anything if you're already claiming benefits - you'll be told by the DWP when Universal Credit will affect you.
How is Universal Credit calculated?
Universal Credit is made up of a standard allowance plus other elements, which depend on your personal circumstances. The elements are:
child element/disabled child additions
childcare element
carer element
limited capability for work element
work-related activity element
housing element
The monthly Universal Credit payment covers everyone in a family who qualifies for support. This may be:
a person claiming for themselves alone
a person claiming for themselves and their child or children
a couple making a joint claim for themselves
a couple making a joint claim for themselves and their child or children
How will I receive payment?
Universal Credit will be paid to you monthly so you will need to manage your finances on a monthly basis.
The amount you get is calculated each month and depends on your circumstances and earnings during that time. This is known as an assessment period.  Your first assessment period normally starts 7 days after you submit your claim. The first payment will usually be received 1 month and 14 days after the claim is submitted. Future payments will be on the same date each month.
If your payday falls on a weekend or a bank holiday, you will be paid on the last working day before that date.
You may be able to claim a short term advance payment of Universal Credit to tide you over until you receive the first regular payment.
Why is Universal Credit paid monthly?
Universal Credit is paid monthly to reflect working life, where 75 per cent of all employees receive their wages monthly.  The government believes this will help people manage their money better when they move into monthly paid work.
If you need help to manage your monthly payments or face difficulties moving from your benefits to Universal Credit you can get personal budgeting support.  This could be from the Money Advice Service.  In exceptional circumstances different arrangements can be made, such as twice monthly payments or payments direct to your landlord.  If you require help with managing your money, you should contact your Jobcentre Plus work coach who can arrange this.
Will Universal Credit help towards paying rent?
Universal Credit is paid monthly and may include money towards housing costs, known as the 'Housing Element'. This may not cover all of your rent so you are expected to make up the shortfall. It is your responsibility to pay the full rent amount to your landlord on time. Speak to your landlord to agree the best way to pay them, for example by setting up a direct debit or standing order.
Will I need to do anything in return for Universal Credit?
In return for Universal Credit, you will have to accept a 'claimant commitment' and agree to complete certain tasks.  These tasks will depend on your health, responsibilities at home and how much help you need to get work or to work more hours.  This will also apply to your partner.  You will have to attend interviews at Jobcentre Plus.
Where can I get more information?
The Department for Work and Pensions can explain everything you need to know about Universal Credit, including a link to apply online at www.gov.uk/universal-credit  Alternatively, contact the Universal Credit Helpline on 0345 600 0723 or Textphone 0345 600 0743.
Jobcentre Plus: your local office can advise on how UC will affect you, arrange help for you to complete an online application and organise support to help you manage your household budget.
The Money Advice Serviceprovides free, independent and unbiased advice to help you to plan a budget, save and make the most of your money. You can also chat online to an advisor at www.moneyadviceservice.org.uk
Durham County Council Customer Services can advise you on how Universal Credit is being rolled out, how it may affect you and where you can find internet access.  Telephone 03000 260000 or www.durham.gov.uk/universalcredit
Durham County Council Welfare Rights work with a variety of organisations to ensure that everyone in County Durham receives their full benefit entitlement. We can: Give you information on what benefits you might be entitled to, how to claim and check you are getting the right amount of benefit; Advise you on what will happen if your circumstances change; Give you advice on how to appeal against a decision on your claim. Contact the Advice Line on 03000 268968 (9am-12noon) or email welfare.rights@durham.gov.uk
Durham County Council Housing Solutions Service has trained advisors located across the county offering advice and assistance on housing issues, including housing legislation; financial support; support with addiction; tenants served with a Notice To Quit; tenants linked with employment; Durham Key Options - applying and registering a housing application form; supported living; floating support; private rented accommodation. Telephone 03000 268000
Citizens Advice County Durham provides free, confidential, independent and impartial advice on a wide range of issues including benefits, debt and money, employment, education and housing.
Telephone or call into one of the Citizens Advice offices across County Durham. For further information on locations and opening hours visit www.cdcab.org.uk or telephone:
Debt Advice Line 0300 323 2000 (Monday to Friday 9am-12noon) General Advice Line 03444 111 444 (Monday to Friday 10am-4pm)
What happens when I start work?
You will need to tell the Department for Work and Pensions if you start working. Call the helpline Monday to Friday 8am to 6pm on 0345 600 0723 or 0845 600 0723 (check with your phone company which code is cheaper for you).
The Department for Work and Pensions will check whether your new employer is registered on the Pay As You Earn (PAYE) in real time system through Her Majesty's Revenue and Customs (HMRC).
This system shares information about what you earn with the Universal Credit system. If your employer doesn't use this system you will need to ring the Universal Credit helpline to tell them your earnings yourself. This will make sure that you get the right amount of Universal Credit.
There are no limits to the number of hours you can work a week if you receive Universal Credit.  Instead, the amount of Universal Credit you receive will go down as your take home pay goes up, so you won't lose all your benefits at once if you're on a low income.
Can I get a hardship or advance payments on Universal Credit?
You can ask to receive an advance payment before your first payment of Universal Credit is made. However, your ongoing Universal Credit payments will then be reduced in order to pay this money back.
If your Universal Credit is reduced as a result of a sanction, you can ask for a hardship payment.  Contact the Universal Credit Helpline or your local Jobcentre Plus office.
Will I get less money on Universal Credit?
Most households will either receive more under Universal Credit, or the same amount as they receive now.  If you are moved to Universal Credit but your circumstances have not changed, you will be entitled to transitional protection. This means that you will not receive less than you did under your old benefit or credits. This protection is not permanent - if your circumstances change your income will no longer be guaranteed.
Spare room subsidy (bedroom tax)
All current and future working age tenants renting from a social landlord no longer receive help towards the cost of a spare room. They receive help towards their housing costs based on the need of their household. The rules mean that those tenants whose accommodation is larger than deemed necessary may lose part of the money they get towards their housing through Housing Benefit or Universal Credit.
Discretionary Housing Payment
You may be able to receive support from Durham County Council for help towards your housing costs, this is called a Discretionary Housing Payment.