Your Community
Our active community projects have been affected by the coronavirus crisis. For further information, please refer to the pages below. 
Foodbanks
Foodbanks operating from The ARK, Silverdale Place, Newton Aycliffe will continue to operate, but by appointment only. You can contact Junction 7 on 07783 539 167 or Junior Neighbourhood Watch on 07967 901 477.
A list of local food banks can be found below. However as things are changing rapidly, please use the contact details for the foodbank and check they are operating. You may find that to access some of the foodbanks this could require a referral, if you need one of these we may be able to help.
Community Projects
We work closely with tenants, residents, local community groups and a variety of other partners to build safe and stronger communities for people to live and work. You can find out more about some of our recent community projects here.
Community Regeneration Fund
We are currently seeking applications that will:
Reduce the effects of the coronavirus crisis in communities (up to £1,000)
Support tenants back into employment, training, further education and volunteering (up to £5,000)
Support tenants to improve their financial wellbeing (up to £5,000)
Support communities to reduce their carbon footprint and address climate change, in line with our Plan A Plant A ethos (up to £5,000)
Community inspections
We will carry out regular inspections of estates in our communities to make sure our homes and properties are maintained to a suitable standard.
If you would like to arrange an estate inspection you can do so by getting in touch.
Our estate inspection schedule will be available from April 2021.
Open spaces
Report an issue
Report an issue
We want our communities to be pleasant places to live and as such work hard to keep open spaces looking neat and tidy.
Foundations, Church Street, Shildon
The Foundations building is currently closed, however we will be assessing the situation in line with government guidelines and will reopen as soon as it is safe to do so. 
    @foundationsshildon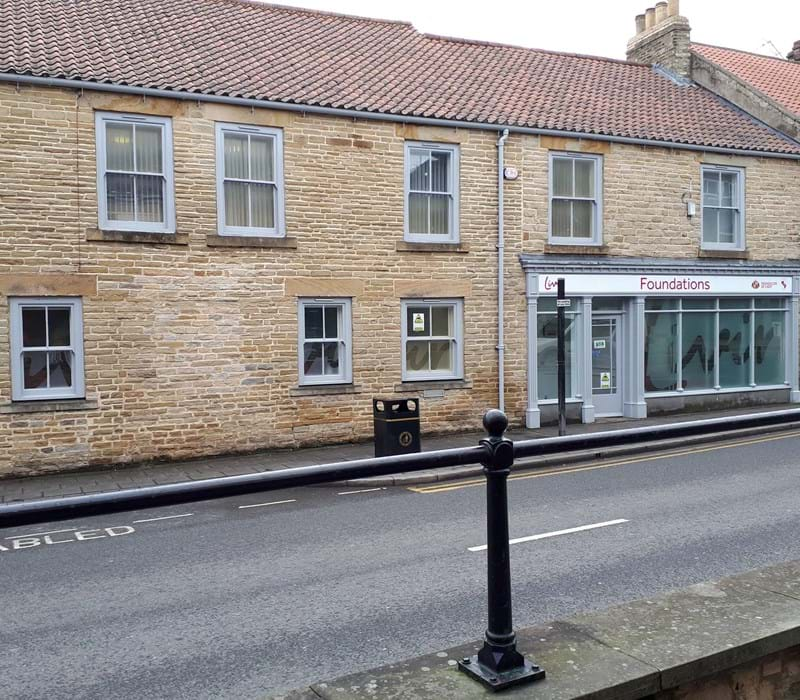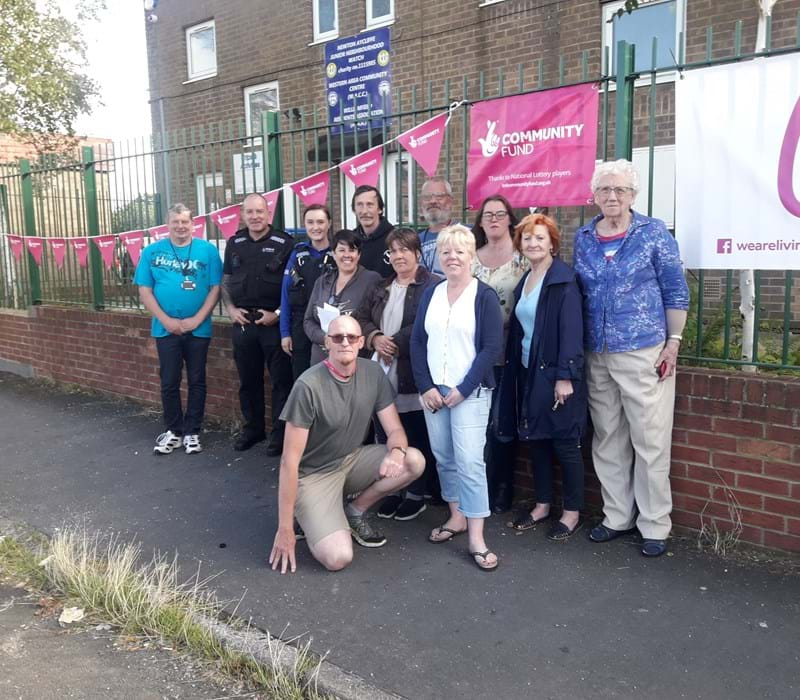 The ARK, Newton Aycliffe
The ARK is currently closed to members of the public, however we are supporting Junction 7 to continue to operate their essential foodbank service from The ARK whilst following strict government guidelines. We are reassessing the situation regularly and The ARK will reopen as soon as it is safe to do so. 
Communal Lounges
The communal lounges are currently closed, however in line with government guidelines we continue to regularly assess the situation and will reopen these as soon as it is safe to do so. 
Proud sponsors of Shildon AFC
We are proud to have a three year sponsorship with Shildon AFC, which started in 2018. The partnership benefits local young people by encouraging them to get involved in sport in a fun and supportive environment.
The partnership is going from strength to strength and plans are already in place to bring more opportunities to the Shildon community.  
    www.shildonafc.com
  @ShildonAFC